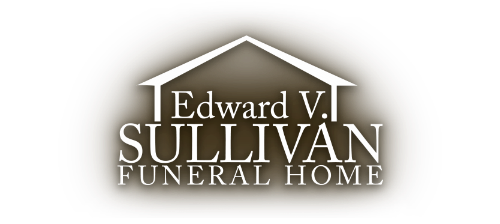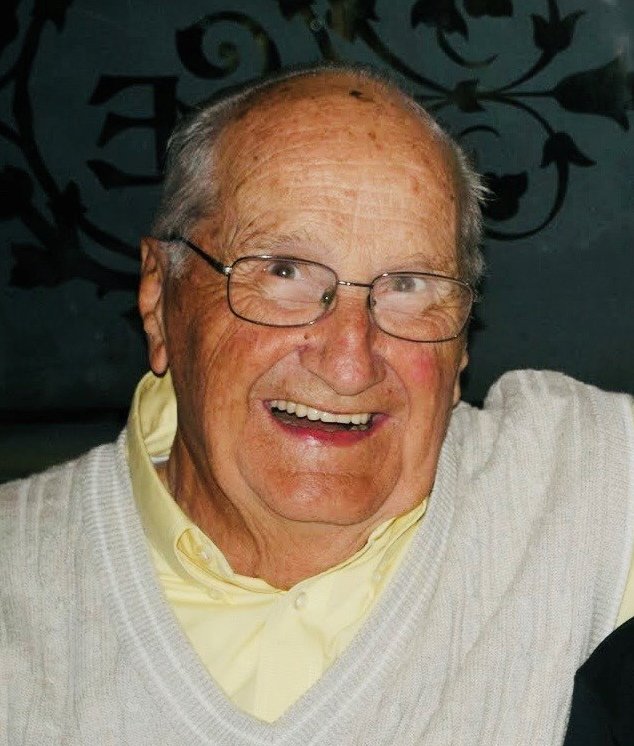 In Memory of
Dick Jackson
1929 - 2020
Visitation
2:00 pm - 5:00 pm
Sunday, October 18, 2020
Edward V. Sullivan Funeral Home
43 Winn Street
Burlington, Massachusetts, United States
781-272-0050
Funeral Mass
10:00 am
Monday, October 19, 2020
St. Margaret's Church
111 Winn St.
Burlington, Massachusetts, United States
781-272-3111
Burial
11:00 am
Monday, October 19, 2020
Pine Haven Cemetery
Bedford Street
Burlington, Massachusetts, United States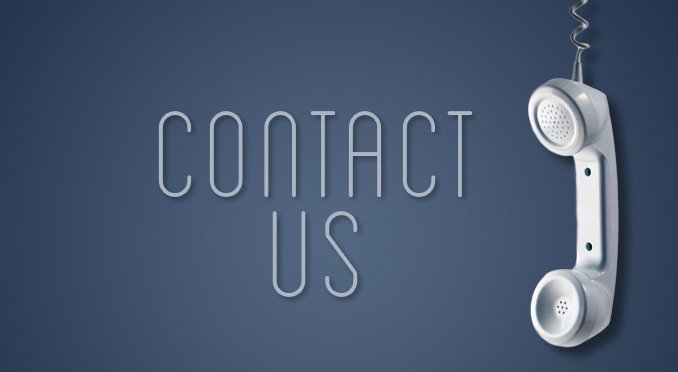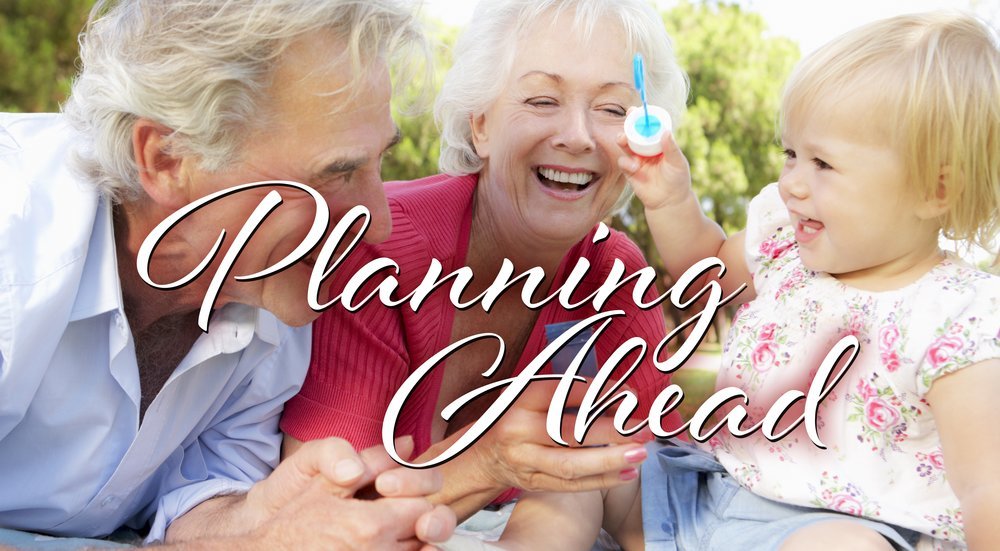 Obituary of Dick Jackson
Click on this LINK to view funeral mass.
The above LINK will bring you to our facebook page (sign-in is not required). The live-stream will begin a few minutes before the funeral mass, Monday Oct 19th at 10am.
Dick Jackson, an electrical engineer, coach, and devoted family man passed away peacefully on Tuesday night, October 13, 2020. He was 91 years young. Dick was one of 8 children born to Homer and Gertrude Jackson in Medford, MA. He was raised there, where he excelled in both academics and athletics. After high school, Dick and his twin sister Patricia were both accepted into MIT; however, the family only had enough money to send one of the two. Dick decided to give his sister the opportunity to attend M.I.T. He lived his entire life that way, placing others first.
Dick proved this again when he enlisted in the Navy and served on the USS Tringa, a Chanticleer class submarine rescue ship that was launched in 1946. He held the rank of Electronics Technician 3rd Class. The USS Tringa was part of the Submarine Squadron 8 that operated out of the Naval Base at New London, Connecticut, so on leave he could go home to Medford to spend time with family and friends. After his Naval Service was complete in October of 1952, he took advantage of the G.I. Bill and attended Tufts University where he earned his Bachelor of Science Degree in Electrical Engineering. He spent much of his career working as an engineer at Raytheon's Andover facility. He was very proud of his contribution to building the Patriot Missile System, which was the most advanced interceptor missile and high-performance radar system of its day.
Dick's work was a very important part of his life, but his family and their activities always came first. He and his wife, Lois, met at a dance in Medford's St. Francis of Assisi Church while he was serving in the Navy. They married in 1958 and settled in their forever home in Burlington in 1961. They went on to have 5 daughters and 1 son – and added several additions to their home to accommodate such a large, active family! His home was always filled with commotion, laughter, and love.
Whatever was important to his children was important to him. Sports were a big part of the family dynamics in the Jackson home. Dick coached baseball and hockey for a number of years and was always present at his children's baseball, football, cheerleading, hockey, soccer, softball, track, and figure skating games and competitions. Two of his daughters were on the first female hockey team in Burlington, called "The Rag Dolls". He supported their desire to play a sport once only played by men and travelled with them across New England and Canada. When one daughter took up figure skating, a sport he knew nothing about, he not only supported her and learned the rules, he even became President of the Stoneham Figure Skating Club! That was just Dick. He wanted his family to chase their dreams, be their own person, and simply be happy.
He did the same for his 17 grandchildren as he attended and supported them in their golf matches, swim meets, hockey, soccer, football, and lacrosse games, dance recitals, poetry programs, and plays. He loved the artistic expression displayed by his grandchildren who showed their talents through writing, painting, ceramics, and graphic arts. Nothing made him happier than being at a home filled with his family, the clatter of dishes around a meal, numerous conversations from all sides, and seeing all that unfolded from meeting a pretty girl at a church dance over 60 years ago.
Dick was a man who could fix almost anything – though it may not have always looked the same by the time he put it back together. It was the "MacGyver" in him. He could tackle almost any skill required to keep a home or automobile going: carpentry, automotive repair, electrical wiring. He could rebuild a car engine, fix an ignition with a toggle switch (or the infamous doorbell), fix a muffler with a vegetable can, rebuild a computer, or simply repurpose something to meet his particular needs. His basement was his treasure chest, where he could always find a part, tool, or inspiration to finish a project. He was also a talented wood worker who made furniture and lamps. He even made a wooden chest for each one of his grandchildren, so that they could hold their prized possessions.
Dick will be remembered for so many reasons. He was unconventional, funny, creative, proud yet humble, caring, supportive, and loving. He knew he was blessed with good health, a wonderful wife, loving children and grandchildren, and a lifetime of cherished memories shared with them all. He will be missed, but never forgotten.
Dick was the beloved husband of Lois A. (White) Jackson for 60 years. He was the loving father of Cheryl Fogarty & her husband Kevin of Pepperell, Susan King & her husband Kevin of Bridgewater, Dr. Richard Jackson & his wife Dr. Kristina Jackson of N. Andover, Nancy McLaughlin & her husband Glenn of Wilmington, Stephanie Tiller & her husband Larry of Newburyport, and Diane Sumner & her husband Paul of Reading. He was predeceased by his siblings; Adelaide, Ethel, Jackie, Bob, & Homer Jackson, Helen Gordon, and Patricia Brown. Dick was the proud grandfather of Ryan, Brendan, Courtney, & Christian Fogarty, Cameron King, Graham, Harris, Noah, Grace & Maddie Jackson, Brittney, Taylor & Michaela McLaughlin, Lincoln Tiller, and Jacqui, Tommy & Ally Sumner.
A visitation will be held at the Edward V. Sullivan Funeral Home, 43 Winn St., Burlington (exit 34 off Rt. 128/95, Woburn side) on Sunday, October 18 from 2-5 p.m. A mass of Christian Burial will be celebrated on Monday, October 19 at 10 a.m. in Saint Margaret Church of St. Veronica Parish, 111 Winn St., Burlington. For directions to the mass, see www.stveronicama.org. To view the obituary, guestbook, video tribute, and live streaming of the funeral mass, see www.sullivanfuneralhome.net. Memorials in Dick's name may be made to St. Jude Children's Research Hospital. 501 St. Jude Place, Memphis, TN 38105 or www.stjude.org.
Share Your Memory of
Dick




Edward V. Sullivan
Funeral Home
43 Winn Street
Burlington, MA 01803
Ph: (781) 272-0050